Oregon grape, Berberis aquifolium
Oregon grape is a beautiful shrub, especially when in bloom. The sweetly fragrant flowers bloom in late winter and early spring and are pollinated by bees and moths. After pollination, berries appear in clusters and ripen to a deep purple—hence the use of 'grape' in the common name. Birds love the berries, which are tart but edible.
The inner bark of the roots is bright yellow due to the presence of the alkaloid berberine, which can be used as a dye and has many healthful properties. According to local herbalist Michele Palazzo, "The medicinal uses for Oregon grape root are diverse. It has antiviral, antibacterial, and antiseptic qualities and can be used externally on wounds and for many skin issues. A tea or alcohol extract can be taken internally to enhance the immune system to ward off viruses, bacteria, fungi, and parasites. It is anti-inflammatory and cleansing to the organs. Oregon grape root is a very useful remedy to have in your first aid kit when you are taking care of your family, hiking in the wild, or traveling the world." Michele reminds us to harvest responsibly. "It is important to not over-harvest our wild plants!" Preparing Oregon grape root is beyond the scope of this article.
Oregon grape makes a good garden shrub, growing 5 to 8 feet tall and spreading by rhizomes to form thickets. Its shiny evergreen leaves are divided into 5 to 9 holly-shaped leaflets, which can turn a nice bronzy red color in winter. Once established, it is drought-tolerant and deer don't tend to eat it. There is a dwarf form available in the nursery trade, sometimes called 'compacta' or 'repens'. Another species, long-leaf Oregon grape, Berberis nervosa, is also a great garden shrub, growing up to 2 feet tall, with longer leaves consisting of 7 to 23 leaflets and spire-shaped flower clusters.
Ranging from Canada to Mexico and east to the Great Plains, Oregon grape thrives in mountain and foothill habitats. It is not related to grapes but is in the Barberry Family, Berberidaceae. There are six species and subspecies of Berberis native to Northwest California, and more than 500 species worldwide, ranging from trees and shrubs to herbaceous perennials. Many people know Oregon grape by its former genus name, Mahonia, which was reclassified by scientists from Berberis many years ago and recently changed back to Berberis again.
Special thanks to Herbalist, Teacher, and Proprietor of Mama Palazzo's Herbal Remedies, Michele Palazzo, for her contribution to this article.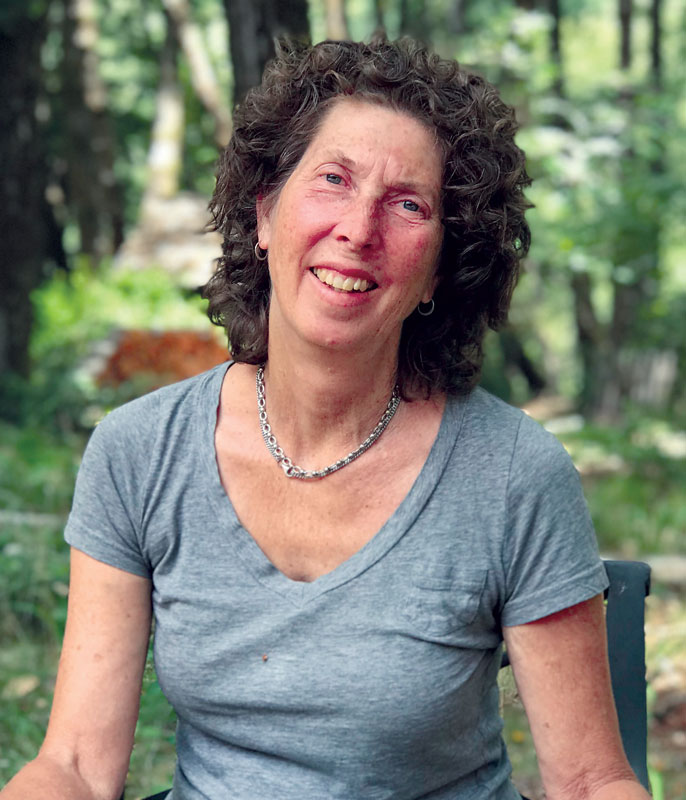 Cheryl Lisin is a native plant enthusiast, landscape designer, and Vice President of Friends of the Lost Coast, whose mission is to inspire passion for nature in the Lost Coast Region. She is currently working on a native plant garden at the King Range BLM office for the education and enjoyment of all. You can contact her at [email protected].