Meet our Fish & Waterways Restoration Partners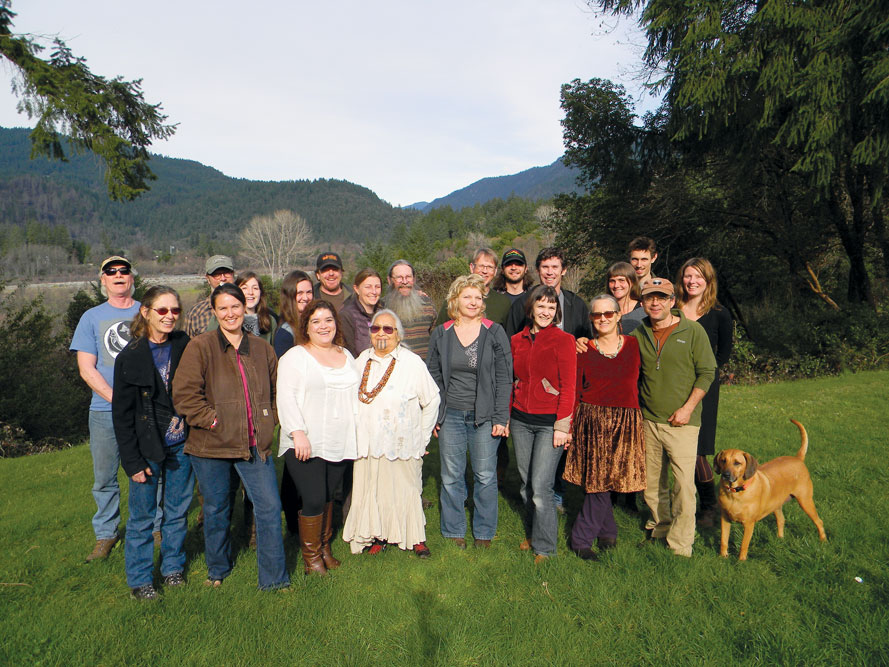 Coho Salmon Land Trust
Founded 2019
Contact: Gail Seymour
[email protected]
www.cohosalmonlandtrust.org
The Coho Salmon Land Trust (C-SALT) acquires and stewards property to permanently preserve land for the protection of coho salmon and for ecological restoration and conservation. Our mission is to conserve, restore, and honor lands to ensure the future of coho salmon ecosystems. We envision a place of resilient biodiversity protected by a community whose actions support the recovery of native species for the benefit of all.
Eel River Recovery Project
Founded 2011
Contact: Pat Higgins
707/839-4987
[email protected]
www.eelriverrecovery.org
www.facebook.com/EelRiverRecovery
ERRP helps people take the pulse of the Eel River, connecting them to the Wild in the hope that we can get in Harmony with Nature in the tradition of Native Americans. If the ecological trend is in the wrong direction, then we help the community identify solutions and acquire resources to work together as neighbors to fix problems.
Eel River Salmon Restoration Project
Founded 1983
Contact: Bill Eastwood
or Harry Vaughn
707/923-9109
[email protected]
Eel River Salmon Restoration Project (ERSRP) aims to restore the health of salmon and steelhead populations in the Eel River watershed through the use of habitat-enhancement projects, biological and physical monitoring programs, and public education. We also provide support and expertise for fuel reduction and other fire preparedness projects in the Eel River watershed.
Humboldt Baykeeper
Founded 2004
Contact: Jennifer Kalt
707/499-3678
[email protected]
www.humboldtbaykeeper.org
www.facebook.com/HumBaykeeper
Humboldt Baykeeper aims to safeguard our coastal resources for the health, enjoyment, and economic strength of the Humboldt Bay community through education, scientific research, and enforcement of laws to fight pollution.
Mad River Alliance (MRA)
Founded 2011
Contact: Tim Broadman
or Dave Feral
707/382-6162
[email protected]
[email protected]
www.madriveralliance.org
www.facebook.com/MadRiverAlliance
Instagram: @madriveralliance
The Mad River Alliance works to protect clean water and restore the ecological balance of the Mad River watershed for the benefit of its human and natural communities.
Mattole Restoration Council
Founded 1983
Contact: Sarah Vroom
510/862-9695
[email protected]
www.mattole.org
www.facebook.com/MattoleRestorationCouncil
Instagram: @mattolerestorationcouncil
The Mattole Restoration Council works on restoration projects on the up slopes of the Mattole watershed and King Range Conservation Area. Our big projects for this year focus on riparian restoration in the Mattole Estuary, grassland restoration on Prosper Ridge, invasive plant removal in the King Range, native plant propagation for public contracts and private sale, youth environmental education, a week-long field course for HSU students, a landscape-level fuel break running from Wilder Ridge to Gilham Butte, and the creation of defensible space around homes from Garberville all the way to Arcata.
Mattole Salmon Group
Founded 1980
Contact: Richard Sykes
[email protected]
mattolesalmon.org
The Mattole Salmon Group (MSG) works to restore native salmon populations to self-sustaining levels in the Mattole watershed. MSG has been monitoring salmonid populations in the watershed for over 40 years. This includes adult spawner surveys, juvenile surveys, and our popular summer steelhead dive. We also conduct habitat restoration projects and population support efforts such as rescue relocation of stranded salmonids during low-flow or drought periods.
Mid Klamath Watershed Council
Founded 2001
Contact: Will Harling
530/627-3202
[email protected]
www.mkwc.org
www.facebook.com/MidKlamathWatershedCouncil
Instagram: @mid_klamath_watershed_council
MKWC facilitates and supports restoration of the natural and cultural resources of the Klamath watershed, including aquatic, riparian, and upslope habitats. Members work to increase understanding of and inspire action in the Klamath River region and beyond. Community resilience is promoted by encouraging cultural and economic activities that sustain our natural resources.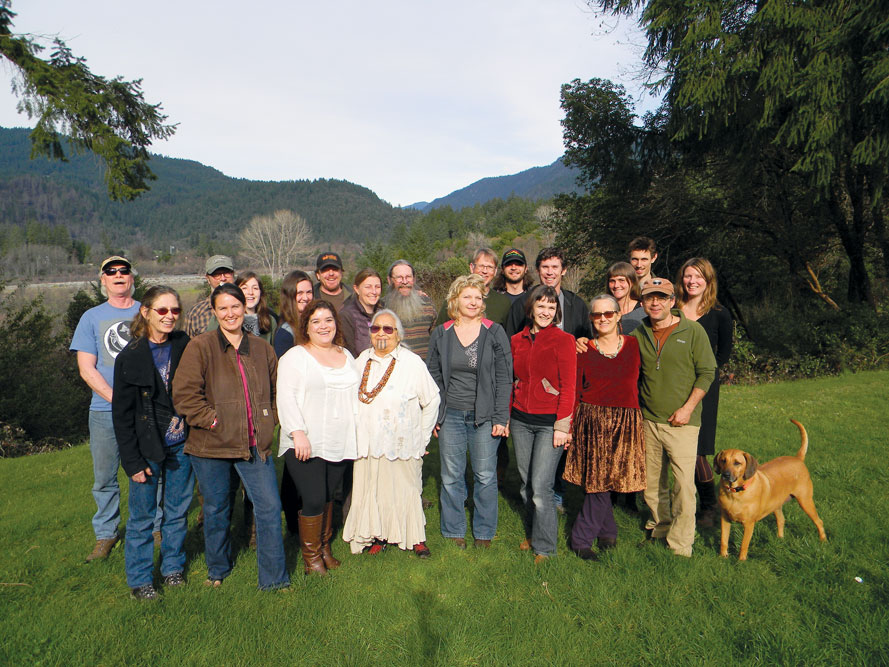 Piercy Watershed Association
Founded 1997
Contact: Jeff Hedin
[email protected]
Piercy Watersheds Association (PWA) provides a public forum and organization to stimulate a vibrant and wild environment for the eleven Piercy watersheds. This includes no clear-cutting, tree-by-tree management, restoration forestry, and community standards.
Salmon Protection and Watershed Network (SPAWN)
Founded 1990
Contact: Todd Steiner
415/663-8590
[email protected]
www.spawnusa.org
www.facebook.com/SalmonProtection
SPAWN was initiated as part of Turtle Island Restoration Network in 1997. Each year, we engage hundreds of people to see and learn about the majestic endangered salmon, restore watershed habitat, raise native redwood trees, and study salmon health. Our programs span the Lagunitas Creek Watershed and include projects to protect salmon, redwoods, and amphibians from a myriad of threats like dam-building, vegetation removal, urban encroachment and the threat of climate change from fossil fuel projects.
Salmon River Restoration Council
Founded 1992
Contact: Lyra Cressey
530/462-4665
[email protected]
www.srrc.org
www.facebook.com/SalmonRiverRestorationCouncil
SRRC aims to enlist community members in a cooperative approach to protect and restore the Salmon River ecosystem, to increase public awareness and good stewardship through education and outreach, to create economic stability in the community by diversifying restoration-based job opportunities, to promote the collaborative stakeholder partnerships needed for the restoration of the Salmon River, and to work to increase ecosystem resiliency in a changing environment through program implementation.
Salmonid Restoration Federation
Founded 1986
Contact: Dana Stolzman
707/923-7501
[email protected]
www.calsalmon.org
Facebook: Salmonid Restoration Federation
Salmonid Restoration Federation promotes restoration stewardship, and recovery of California native salmon, steelhead, and trout populations through education, collaboration, and advocacy.
SRF provides affordable technical and hands-on trainings to the restoration community.; and conducts outreach to inform the public about the plight of endangered salmon and the need to preserve and restore habitat to recover threatened salmonids.
Save California Salmon
Founded 2015
P.O. Box 142 Orleans, CA 95556
541/951-0126
[email protected]
californiasalmon.org
www. facebook.com/SaveCaliforniaSalmon
Instagram: @californiarivers
Save California Salmon is dedicated to restoring clean and plentiful flows into the Klamath and Trinity rivers. We work to support a restored salmon fishery through policy work, advocacy, community organizing, and collaborative actions with salmon-dependent communities.
Ten Mile Creek Watershed Council
Founded 2018
Contact: Dennis Hogan
[email protected]
Facebook: Ten Mile Creek
Watershed Council
The Ten Mile Creek Watershed Council is a nonprofit group of community volunteers that seek to restore Ten Mile Creek, its tributary streams, and associated riparian corridors. These uses include habitat for riparian flora and fauna including endangered or threatened salmonid species, agricultural water supply, and recreational opportunities for local residents. These goals will be accomplished through community outreach and education and by creating partnerships with local landowners and other community groups to implement projects to restore the Ten Mile Creek watershed to its former beauty, hydrologic function, and biological abundance.