Trapping Banned in Rare Humboldt Marten Habitat!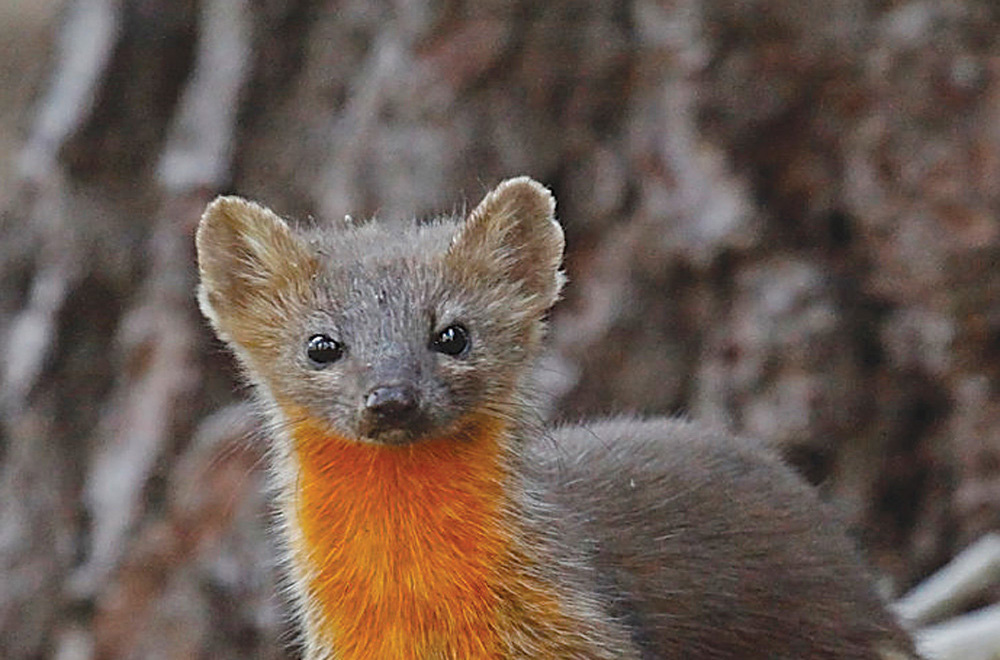 Klamath Siskyou Wildlands Center
Every once in a while, there is a bright spot in the thorny struggle to conserve wildlife and wild places along the Redwood Coast. Wildlife conservationists experienced a beautiful ray of sunshine in early September when the Oregon Fish and Wildlife Commission voted to ban trapping in Humboldt Marten habitat. The Humboldt Marten is extremely rare and at risk, and has already been banned in California, so it was encouraging to finally see a trapping ban put in place in Oregon as well. After all, there are only about 200 Humboldt Martens that survive in Oregon in two populations- one along the Oregon-California border, and one in the Oregon Dunes National Recreation Area.
A rare forest carnivore about the size of a small house cat, the Humboldt marten (Martes americana humboldtensis) is a genetically distinct subspecies of the American marten. Like the Pacific fisher, the Humboldt Marten's decline matches the decline of ancient coastal forests. It is known to live only in the old-growth forests and dense coastal shrub of northern California and southern Oregon. Due to trapping and old-growth logging, the Humboldt marten has lost 95 percent of its historic range.
Last year, Cascadia Wildlands, Center for Biological Diversity, EPIC, KS Wild, and Oregon Wild petitioned the Oregon Fish and Wildlife Commission to help the struggling Humboldt marten by banning trapping in their southern Oregon coastal habitat. The Commission shapes policies on the management and conservation of fish and wildlife throughout the state. Despite Oregon Department of Fish and Wildlife staff's pro-trapping recommendations, the Commission did the right thing and made an effective rule to ban trapping in Humboldt marten habitat.
Recent publications identified trapping as a significant threat that could cause the loss of the remaining Humboldt marten in Oregon. There is also quite a bit of mortality from vehicle strikes, especially in the Central Oregon coastal population. In October of 2018, the U.S. A endangered Humboldt marten p hoto by T Ge t t el m an www.treesfoundation.org Page 35 Fish and Wildlife Service proposed the Humboldt marten for protection under the federal Endangered Species Act. The final listing is expected by the end of 2019. The federal listing proposal and the federal species status assessment both specifically identify marten trapping in Oregon as a threat to the survival of the species.
A trapping ban in all Humboldt marten territory is an important first step. We also need to make sure that the conservation strategy for this species deals with habitat restoration and conservation, and removal of poisons from its habitat. Additionally, climate changes expected to alter this species' coastal habitat must also be considered.
We are grateful to our partners and the concerned residents that helped in this effort. It is up to all of us to give a voice to the voiceless.
For more info: www.kswild.org